Crimson Historians & Urbanists presented the book 'A City of Comings and Goings' on July 11th 2019, at the Independent School for the City in Rotterdam. This was also the moment to celebrate the return of the exhibition 'A City of Comings and Goings' to Rotterdam that was on show earlier that year at the Venice Architecture Biennale 2018.
Crimson believes that architecture and urbanism can make our cities more resilient to migration. In 'A City of Comings and Goings' we bring together a cast of European cities (Amsterdam, London, Prato, Vienna, Berlin and Aarhus) that have been marked by migration. Each cities is represented through a compelling essay by a local scholar. From these cities we have also selected a catalogue of one hundred projects that tackle the issue of migration in many different ways and on different scales. The essays, the catalogue of projects and the manifesto-like introductory essay, make for a book that demonstrates how planning and architectural design can play a crucial role in making the Western European city into a resilient and exciting City of Comings and Goings.
The programme included an introduction by Crimson Historians & Urbanists, the talk 'London is the Place for Me' by Justinien Tribillon (Author London essay), a response by Floris Alkemade (Dutch Chief Government Architect) and the handing-over the first copy of the book to Hermineke van Bockxmeer (Concern director Department of City Management & Urban Development of the Municipality of Rotterdam).
You can order a copy of the book here
Concept, editing and design: Crimson Historians & Urbanists
With contributions by: Signe Sophie Bøggild, Massimo Bressan, Lena Knappers, Elke Krasny, Stephan Lanz, Annuska Pronkhorst, Michelle Provoost, Justinien Tribillon & Wouter Vanstiphout
Publisher: nai010
ISBN: 978-94-6208-493-3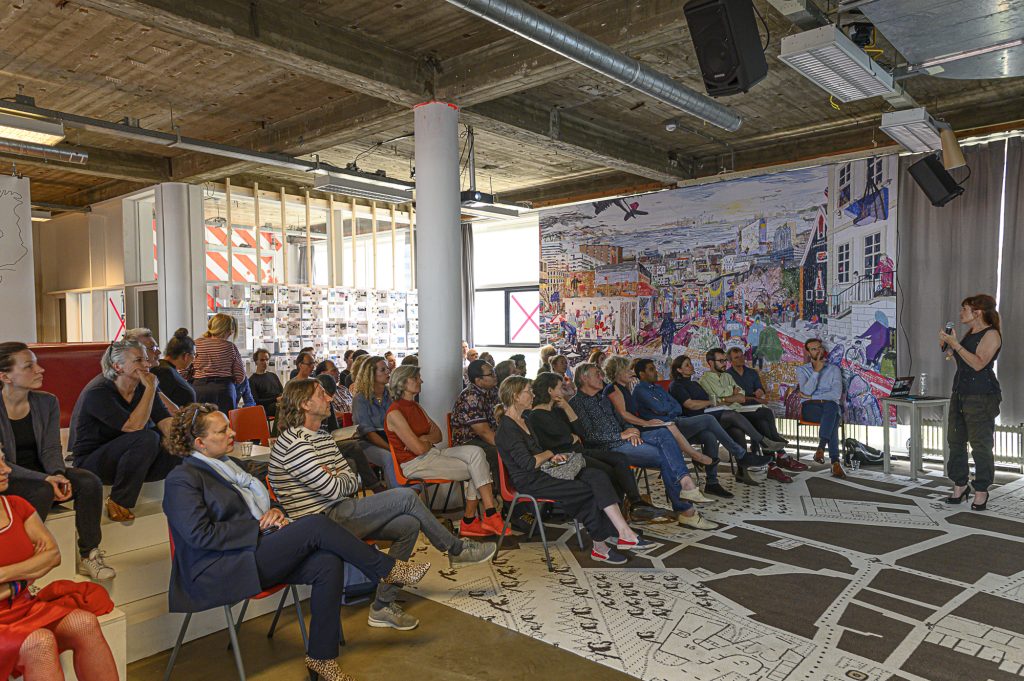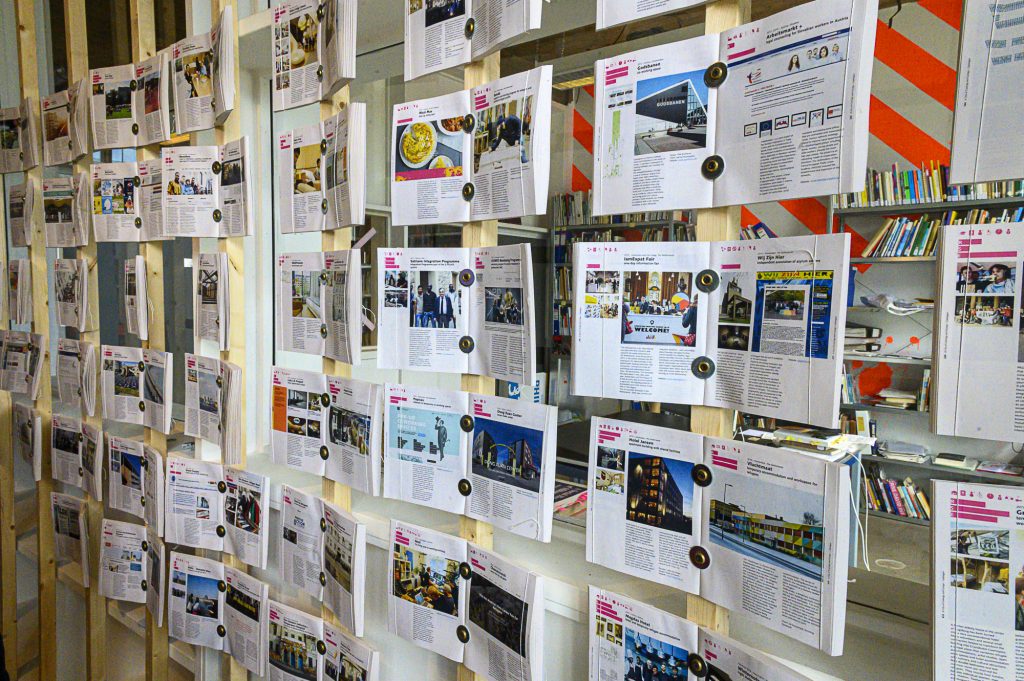 Book and exhibition are cofinanced by BPD, Creative Industries Fund NL, EFL Foundation and Venice Architecture Biennale