Crimson Architectural Historians is very excited to finally reveal more details about its contribution to the 16th Venice Architecture Biennale. Invited by the curators Yvonne Farrell and Shelley McNamara, and responding to the central theme of Freespace, Crimson developed an exhibition titled A City of Comings and Goings, dealing with migration and its spatial impact on Western European Cities.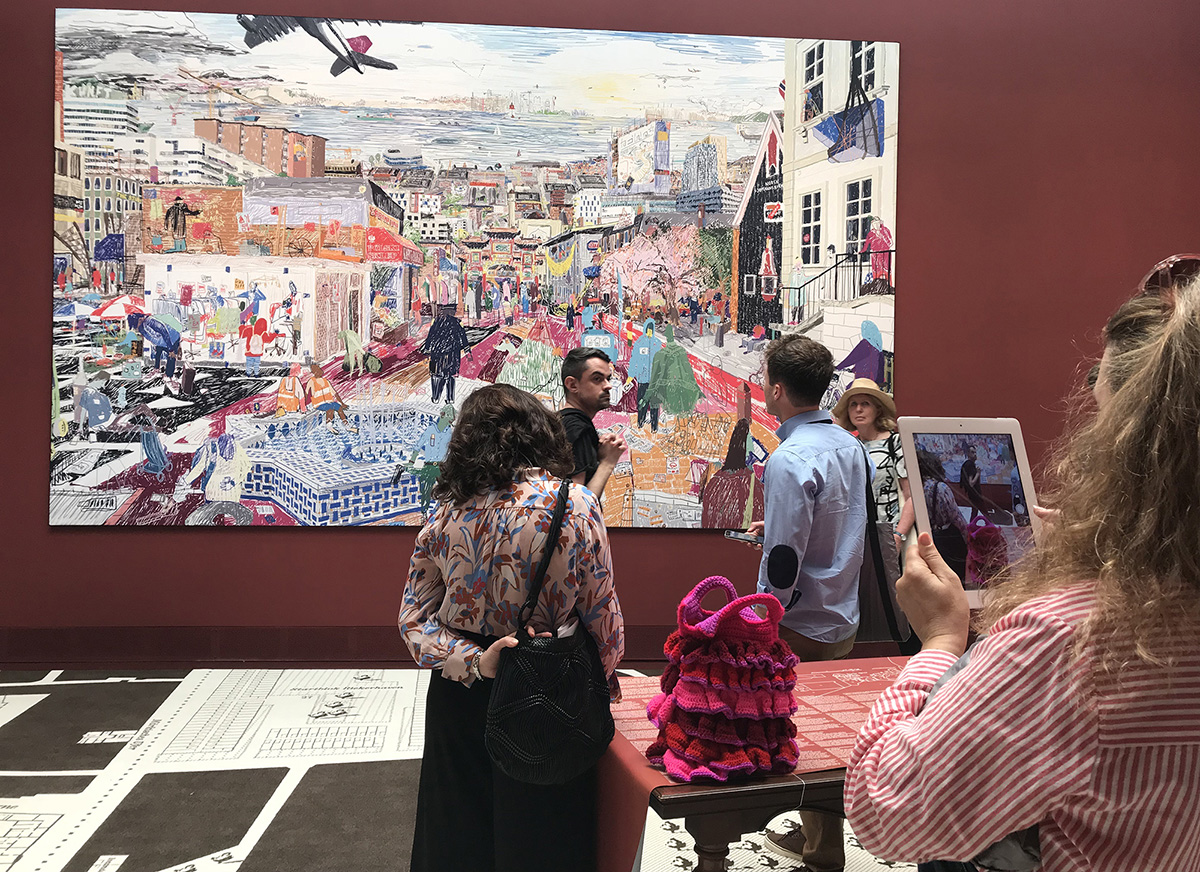 The exhibition A City of Comings and Goings is the result of a larger research project which explores the dynamics of migration, how it has shaped our cities in the past, and how architecture and urban design might shape them in the future.
While politics, media but also the design world nearly exclusively focuses on the images of poor labor migrants crowding out native shopkeepers, illegal aliens squatting buildings and resisting deportation, or on the tragic fate of refugees at our borders, this exhibition aims to zooms out and see migration and cities as fundamentally connected. It zooms out from the singular, temporary, acute design intervention, and tries to redefine what is expected from architecture to make our cities strong and robust so they can absorb the comings and goings of citizens over centuries. It zooms out from the focus on the ethnic identities and economic needs of the separate categories of migrants and tries to understand what they share with each other and with the current inhabitants of our cities.
The exhibition questions how we can redefine our cities in Western Europe as crossroads of all sorts of people, local and global. How we can plan and design our cities so that they grow the robustness that is needed to withstand the endless movement of their citizens, while retaining their unique shape and identity. And what is needed in terms of architecture and urbanism so that our cities actually profit and grow from migration.